Legendary Investor Doug Casey Urges Everyone to "Watch The Movie"
This just in from one of our volunteers:
"Just to let you and Aaron know Casey research (kitko casey) newsletter put a link on one of their articles advising everyone to watch the movie and actually put the link up to do so. Gave it a good review. Just thought you might like to know it is spreading in the investment pay for newsletter crowd."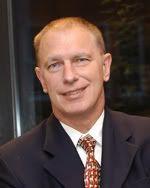 About Doug Casey:
The list goes on and on...
You may have heard or seen Doug on any of his hundreds of radio and TV appearances, including Letterman, Charlie Rose, NBC News or CNN... or read features on him in periodicals such as People, US, Time, Forbes, or the Washington Post (to name a few).
The reason for Doug's enduring success, in his personal investment portfolio and with the services he publishes, is that he knows what he knows and sticks with it. If you are looking for follow-the-crowd-type investments--the sort your broker tells you about, or that you might hear about on the Saturday financial talk shows--Doug's subscription-supported services are not for you.
We are awaiting the link to this article. Click
here for more
about Casey Research....