AFTF Las Vegas Volunteers Launch "Conspiracy Night"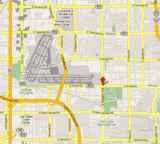 Welcome to Conspiracy Night at the Park
What:
Come and watch some exciting films under the stars at Las Vegas' best (only?) out-door theater. These are the films the establishment doesn't want you to see. Was 9/11 an inside job? Did we really go to the moon? Is the 1040 tax a fraud? Put away the phoney "left vs. right" arguments and see the films you can't see anywhere else.
When:
Every Friday or Saturday night from dark until 11pm.
Where:
Sunset Park in Las Vegas (corner of Eastern and Sunset).
How:
The price is right since there is no charge. Bring your own blanket, chair and refreshments, and prepare to have your socks knocked off!
Click
here for more
information.